That is correct. Here is the new board with production added: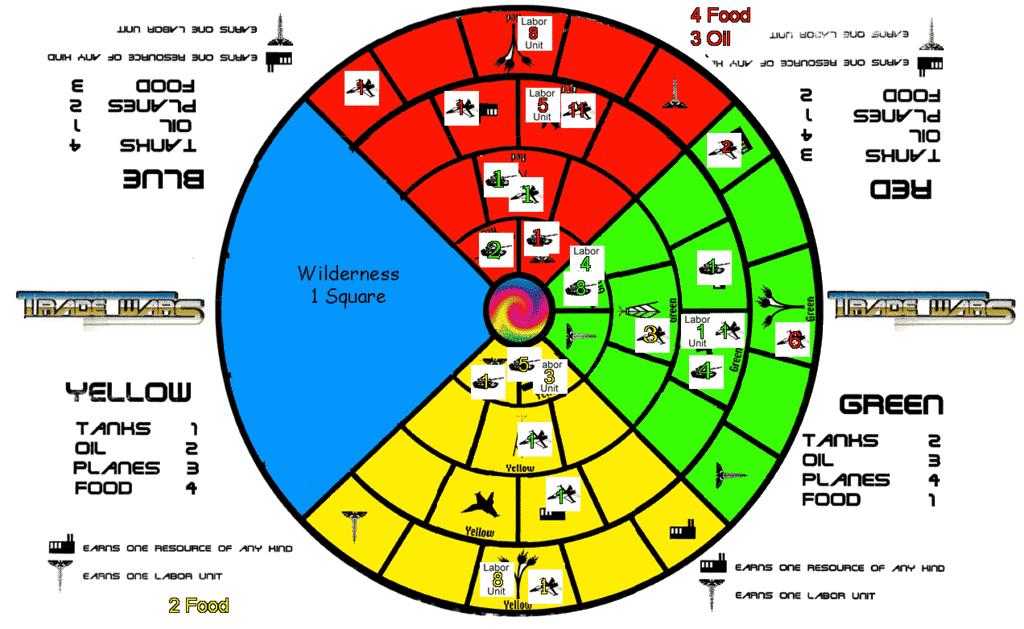 Note that I have placed my new aircraft, and the new tanks for Yellow and Green, as well as Yellow's Food on the board. In addition, I have chosen 3 Oil for the R&D facilities I control.
Green, you need to let me know what two commodities you want for the two R&D facilities you control.
XXOOCC